2023 Canadian Championships
May 18 to 22, 2023
Richmond, BC
GymCan Directive (with Draft Schedule)
Parent Questions? Please contact and direct any inquiries through your club.
---
SUMMARY:
Eligibility

Aspire, National Open, Junior, and Senior

GO Registration Deadline
Thursday, April 27, 2023 (12 noon)
Registration Fees
HST # 12212 5131 RT0001


Athletes: $0
Team Coaches $0
Personal Coaches $200 + HST
---
REGISTRATION:
Payment and registration must be done by the club through Uplifter. Clubs can log in to register and remit payment using the same account that they use to register their participants for GO Memberships.
All athletes team coaches and personal coaches, club managers must register with Gymnastics Ontario via Uplifter.
Declining a spot? Please notify the WAG Program Manager (wag@gymnasticsontario.ca) asap so the next alternate or team coach can be contacted.
All athletes and coaches must register. Registration includes:
Competition registration in Uplifter

P

ayment via Uplifter (club account)

ALL forms (see below and/or Ontario Bulletin)

Tracksuit Jacket order (all athletes and coaches are required to have one) through Uplifter Products Page and recommend ordering on the same invoice as an athlete or coach registration)

Pre-Canadians Training Camp (May 9 @ Location TBC) attendance confirmation
*GO will register all athletes and coaches into Sportzsoft on your club's behalf.
---
FORMS:
Clubs are responsible for collecting and checking all forms and payments from parents.
All forms must be scanned and uploaded upon registration in Uplifter. Please upload only one (1) form at a time
(i.e,. DO NOT BUNDLE all the documents in a single PDF as it will void the registration).
Please save and title each form individually with the athlete/coach's name and form name (ie. Waiver - Willian MacLean).
Clubs are responsible for collecting all of the forms and payments from parents. Please send all forms even if already been submitted to GymCan.
Athlete Forms:
Coach Forms:
NCCP Exemption Letter from GymCan (if applicable)
A reminder of NCCP Certifications (as per GymCan Directive): All registered coaches must be certified in NCCP Competition Development or have obtained an exemption in writing from the Women's Program Manager or MAG National Team Head Coach. A coach who is employed on a full-time basis by an organization based outside Canada is exempted from this requirement. For 2022, the exemption request fee will be waived for a coach who is certified in Competition Introduction Advanced.
---
TEAM ONTARIO APPAREL:
Team Ontario Apparel comes from two different vendors:
Jacket & T-Shirt - Gymnastics Ontario

Singlet, shorts and pants - Jagwear
Sizing for track jacket and shorts are done on-site at Ontario Championships.
Jackets orders and payment are not taken on-site and must be completed through the club's Uplifter account later. It is recommended the include track jacket orders on same invoice as an athlete or coach registration.
Jagwear singlet, shorts and longs orders are completed on-site.
All Coaches will receive Gymnastics Ontario t-shirts as part of the Canadian Championships registration.
***Team Ontario Tracksuits ($65 + HST) Sizing Chart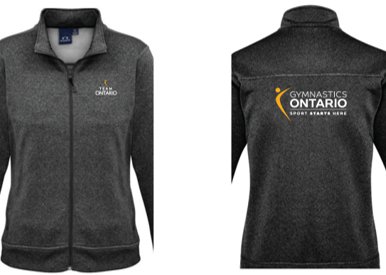 All members of the Ontario delegation (including personal coaches) are required to wear on the competition floor.
Clubs can purchase tracksuit jackets online here under our Purchase Products Page. This process/purchase is separate from the individual's registration but can be added to the same cart/invoice.
**Pants are not included. All delegates must wear PLAIN BLACK PANTS (no logos, design, etc.) with a tracksuit jacket.
Except for the Team Ontario track jacket and those indicated by GymCan (ie. National Team athletes for sessions GymCan has indicated GymCan attire is to be worn).
* Named alternates may purchase track jackets through Uplifter by the registration deadline if desired.
* team coach jacket must be ordered through Uplifter Products but the fee will be waived upon checkout.
***Singlets - Competition & Training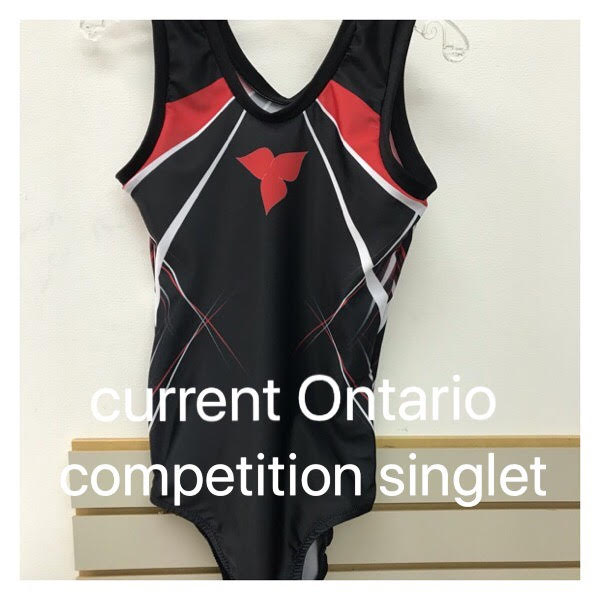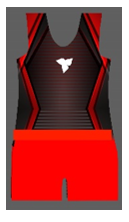 There are two Team Ontario Singlets, one trainer and one competition. Both are purchased directly through Jagwear. The training singlet is optional.

JagwearTeam Ontario Mens Order Form includes prices - For Sizing chart, click here.
This is for CCP athletes named to Team Ontario. Named alternates may purchase through Jagwear.
---
Fine Print -

Read Through
*** By registering your athlete(s) and coach(es) the club acknowledges that (1) you have had sufficient opportunity to read this entire webpage, and (2) have read and understood it.


*** By registering your athlete(s) and coach(es) the club acknowledges that (1) you, your athlete(s) or the athlete's parent(s) or guardian(s) and coach(es) have had sufficient opportunity to read the entire documents listed and linked above , and (2) have read and understood it.